A February 21, 2023 Morgridge Institute for Research news release on EurekAlert announced open voting in their ethics cartooning competition,
Eighteen cartoons have been selected as finalists in the 2023 Ethics Cartooning Competition, an annual contest sponsored by the Morgridge Institute for Research. 

Participants from the University of Wisconsin-Madison and affiliated biomedical centers or institutes submitted their work, then a panel of judges selected the final cartoons for display to the public, who is invited to vote and help determine the 2023 winners.

This year's cartoons depict a variety of research ethics topics, such as the ethics of scientific publishing, research funding and environments, questionable research practices, drug pricing, the ethics of experimenting on animals, social impacts of scientific research, and scientists as responsible members of society.

The Morgridge Ethics Cartooning Competition, developed by Morgridge Bioethics Scholar in Residence Pilar Ossorio, encourages scientists to shed light on timely or recurring issues that arise in scientific research.

"Ethical issues are all around us," says Ossorio. "An event like the competition encourages people to identify some of those issues, perhaps talk about them with friends and colleagues, and think about how to communicate about those issues with a broader community of people."

Public voting is open until March 10, 2023: https://morgridge.org/story/ethics-cartooning-contest-vote-2023/
Some of the cartoons feature biting commentary,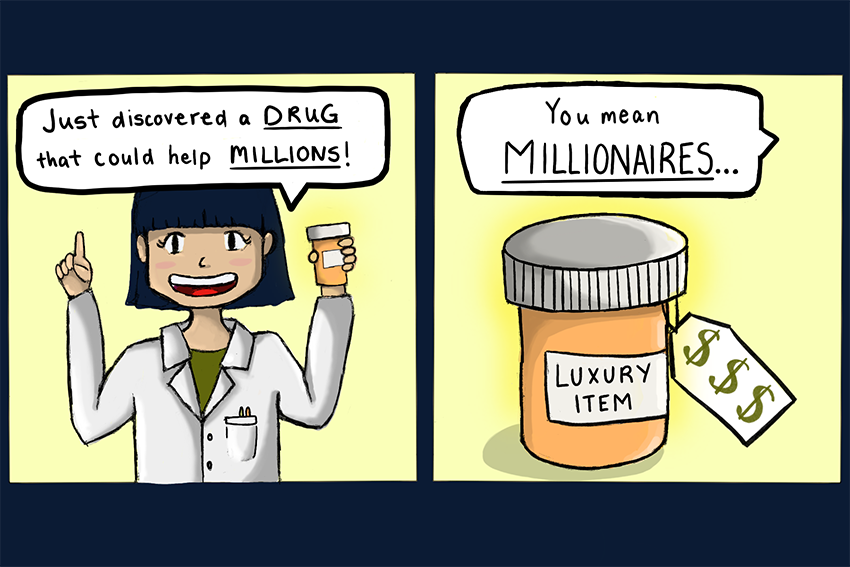 The one above hit home as I commented on a local (Vancouver, Canada) billionaire's (Chip Wilson of Lululemon) announcement that he was spending $100M on research to treat a rare disease (facio-scapulo-humeral muscular dystrophy [FSHD]) he has. (See my April 5, 2022 posting, scroll down about 80% of the way to the subhead, Money makes the world go around.)
And this too caught my eye,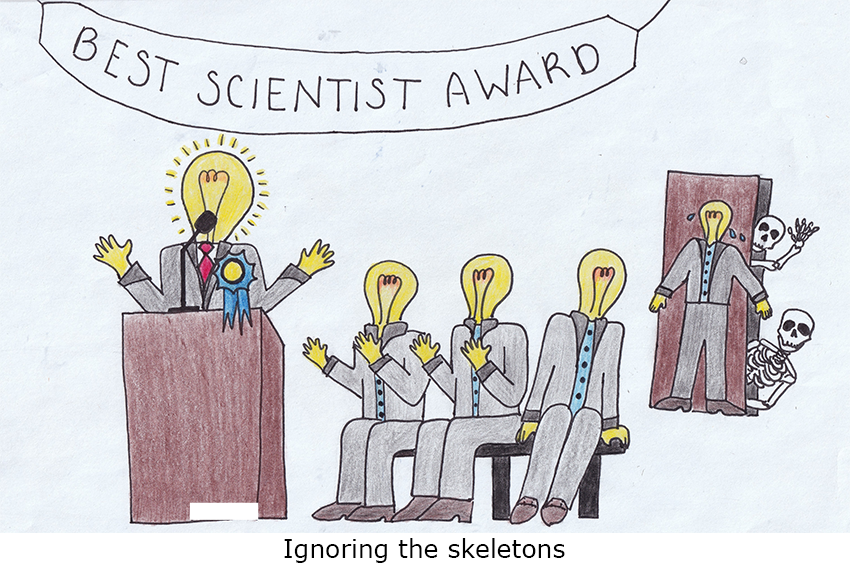 It reminds me that I've been meaning to do a piece on science and racism for the last few years. Maybe this year, eh?
In the meantime, go vote, there's another 16 to choose from and you have until March 10, 2023: https://morgridge.org/story/ethics-cartooning-contest-vote-2023/